Liver Fibrosis
Fibrosis is a chronic disease caused by excessive deposition of extracellular matrix in tissues due to chronic inflammation. Liver fibrosis is the result of the wound repair process for repetitive liver damage. In the case of acute liver injury, damaged hepatocytes due to apoptosis/necrosis are replaced by newly regenerated hepatocytes and the accumulation of extracellular lipids is insufficient. However, if the damage is repeated, hepatocyte regeneration fails and it will be replaced by extracellular matrix such as collagen. This means that liver fibrosis involves qualitative and quantitative changes in the extracellular matrix of the liver, and that the number of normal hepatocytes decreases which leads to chronic liver failure. If liver fibrosis persists, it can develop into severe liver diseases such as cirrhosis and liver cancer, and therefore effective diagnosis and treatment are essential.
Liver Fibrosis market
As of 2018, the global liver fibrosis market size is approximately USD 12.2 Billion and is expected to grow 8.7% by 2025 to USD 22.0 Billion.
Current status of Liver Fibrosis drugs
Currently, there is no standard treatment for liver fibrosis.
Global pharmaceutical companies are actively developing non-alcoholic fatty liver treatments and many candidates are being tested in clinical trials. However, no treatment has been approved to date, especially for liver fibrosis.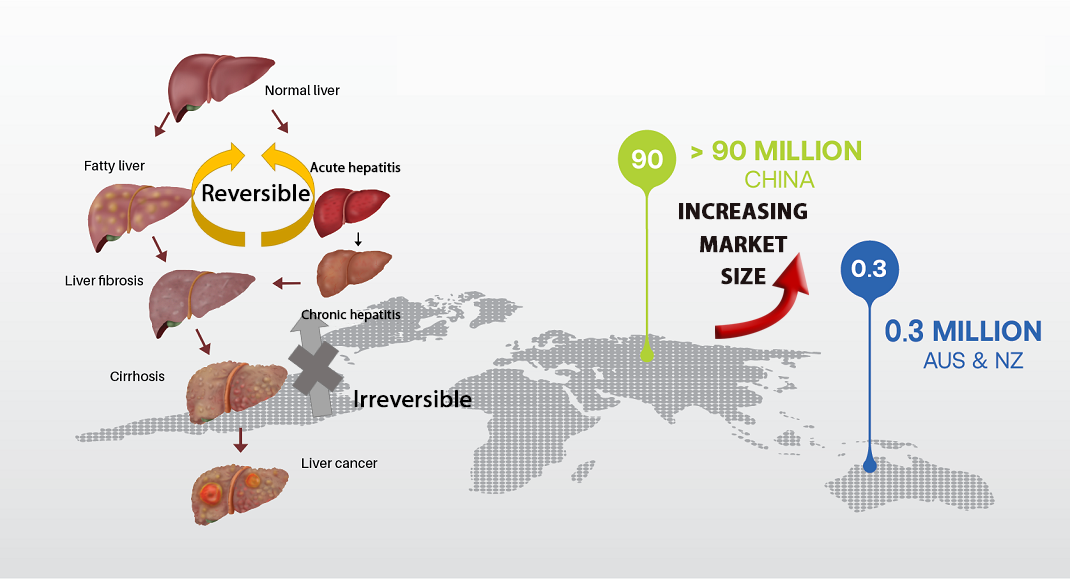 Therapeutic drug development of AM Sciences
1) LPA1 antagonist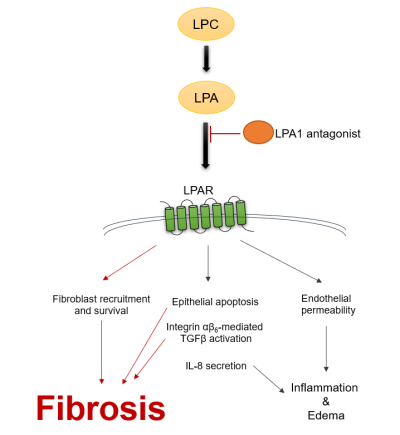 LPA (lysophosphatidic acid) is produced by a lysophophliase called autotoxin and is known to bind to LPA GPCR, the surface receptor. There are more than 6 types of LPA GPCR and the signaling pathways are known to be related to activating cell proliferation, cytoskeletal rearrangement, migration and invasion. It has been reported that abnormal action of the signaling pathway may cause inflammation and fibrosis of various tissues such as liver, lungs skin and kidney and that LPA GPCR are overexpressed in various fibrotic tissues.
For this reason, ATX inhibitors and LPA1 antagonists are being developed as treatment of fibrosis, especially targeting lung fibrosis as a major indication. In addition to lung fibrosis, theses LPA1 antagonists has also showed the potential for treating liver fibrosis through mouse liver fibrosis-induced mouse model by chemicals such as CCI4.
Based on the know-how of developing small molecules, AM Sciences is building up the LPA1 antagonist screening platform and in vitro/in vivo efficacy test model for liver fibrosis treatment.